---
---
Installation descriptions - Zone One
Zone location: Visitor Heritage and Information Centre and CIGI
MONARCH is an idiophonic butterfly-shaped physical synth. It is comprised of 38 magnetically-tunable oscillators, 4 kalimba elements, 6 strings, 2 removable steel picks, and a playable reverb spring. Contact mic'd internally with a piezo transducer, it combines the ability to play as a picked/plucked instrument as well as percussively.
Installation sponsored by: Martin Simmons Architects
Street lights first came to King Street Waterloo in 1911. Help us light up the night in our pop-up Light Lab.
We will make our own electricity and together create a unique one night light instillation. The more participants we have, the brighter the light will be!
The SPECTRUM Lounge (THEMUSEUM)
A relaxing room of glitter and nostalgia. The perfect photo-op or the perfect moment of reflection.
How do our actions HERE affect things over THERE. Video artist Jackie Levitt (Jaxamuse) works with passers-by to explore the compounding impact of our habitual actions. Accompanied by original thematic music by Jonah Kamphorst (Jonah K).
Installation sponsored by: Duncan, Linton LLP
The Piece: Ambient-Electro-Balloon-Strument-Audio-Visual-Interactive-Theatre (Waterloo Tape Music Club)
The Ambient-Electro-Balloon-Strument-Audio-Visual-Interactive-Theatre is an experience like no other. The audience is invited to become part of the electro-opto-coustic vibrational field while squeezing luma-sonic droplets from the world's first publicly installed pair of balloon-struments.
Installation sponsored by: Delta Hotel
Stratigraphic City, Waterloo (Taien Ng-Chan)
Taien Ng-Chan's Stratigraphic City, Waterloo is a site-specific video installation that features a sculptural map of the area around the City of Waterloo's Visitor and Heritage Information Centre. The poured plaster buildings, made from various items of food packaging, evoke the mundane and the everyday. Audiences are invited to physically interact with the video projection to reveal the different layers, or strata, of the city. There are many strata that make up any city, from the historical, social and material to the sensual and the poetic. These will all be explored in the installation. Thanks to Donna Akrey and Daven Bigelow for all their assistance.
Installation sponsored by: Stantec
2 AM Night Thoughts combines the strength of the written word and the allure of nature brought to life in paper and light. The exhibit features the poems of local poets and the community at large.
Installation sponsored by: Fox Financial
Landscape Colour Field #17 (Orest Tataryn)
Landscape colour field #17 is part of a series of work that explores the ephemerality of clouds. In this piece, Tataryn contemplates both chaos and order in his composition and reflects on the patterns and transformations of these weather shape shifters. While the top half of the piece references cloud formations, the bottom half of the composition includes shades of green and yellow and references the grasses and foliage in the surrounding landscape of Silver Lake.
LAUNCH Waterloo
Information coming soon!
https://www.launchwaterloo.ca/
City of Waterloo
Light Quilt | Waterloo Visitor and Heritage Information Centre
Installation descriptions - Zone Two
Zone location: Canada Clay and Glass Gallery, The Grist Mill and the Waterloo Public Library
A Warm Hug is an interactive sculptural light installation that is illuminated by human touch. Encouraging playful interactions that inspire connection and promote the universality of warmth and love, A Warm Hug is a gender-neutral sculpture that invites everyone, without discrimination, to give it their warmest hug.
Installation sponsored by: MHBC
Have your picture taken in bullet time! Multiple cameras and light painting photography are used to instantly create a unique video of you frozen in time. The video file will be emailed to you as a memento.
Installation sponsored by: Sorbara Law
Together is a temporary installation that will be created over the duration of the event. Instructors Erienne and Elsa will lead two separate activities, one hand-built and one on the wheel, to allow participants to develop a basic understanding of how to handle clay. Participants will be introduced to the material while helping build a community driven project. The finished pieces will be placed on the front steps of the gallery and will be lit to produce a beautiful display of light cascading down the front steps.
Heavy Meta is a 30' long, 19' tall metallic dragon vehicle with interactive fire, sound, kinetic, and light components. Built atop a GM bus, the project is entirely designed and fabricated in Toronto. Its skin is clad in hand-cut, hand-welded sheet metal, and its wings and mouth articulate and shoot fire. Destined for Burning Man, and located in Toronto when not on tour around North America, Heavy Meta is Canada's largest art car.
Installation sponsored by: ACCOMMOD8U
Community Tessellation (Jason Panda)
Light up the WPL lot! Come contribute your artistic touch to a community tessellation project celebrating our Eco Year Challenge project. Watch it glow as the sun goes down.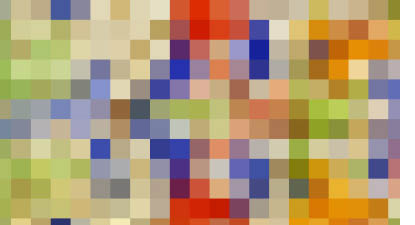 "illumination," Low Resolution Prophecy (Ioana Dragomir in collaboration with Mary Allen Studio Tour and Waterloo Public Library)
Playing with the multiple meanings of "illumination," Low Resolution Prophecy is made from sheets of paper each printed in a solid colour to create a pixelated version of a medieval manuscript illumination. The word "illumination" also refers to the moment where things begin to make sense, or a narrative is "illuminated." On the night of Lumen, computer-generated fortunes and prophesies are projected onto the piece to invoke this third meaning.
Just as steam led us to the industrial age and electromagnetism led us to the information age, quantum is leading us to the next technological revolution.
QUANTUM: The Pop-up Exhibition features interactive activities, games and videos to showcase the power of quantum technologies and celebrate the contributions of Canadian scientists to this rapidly growing research field poised to transform our society. Come learn how quantum technologies are not only an incremental step, but a revolutionary step. A revolution that will change our world.
Welcome to the quantum revolution.
Installation descriptions - Zone Three
Zone location: Waterloo Public Square
Kazoo! Festival
Kazoo! have teamed up with Lumen to bring a genre-defying lineup of artists to Waterloo. Kazoo! Festival is a not-for-profit DIY arts organization who host a year-round music series and annual festival each April in Guelph. Get ready for a lineup including electro-pop, avant-jazz, electro-experimentalism, and post-punk. Unfurl your freak flag and let's get weird in Waterloo!
Hyness at 6:00 p.m.
Hyness are a four-piece jangle-pop alternative rock group based in Kitchener/Toronto. Inspired by the likes of guitar-centric bands such as The Pixies, The Jesus and Mary Chain and Teenage Fanclub, as well as the delicate vocal harmonies reminiscent of The Byrds and The Everly Brothers, Hyness blends these elements to create dissonant sonic landscapes.
Kitzl at 7:00 p.m.
Kitzl is an experimental electronic indie-pop artist from Guelph. In combining samples she's collecting from the world around her into short, hooky loops, Kitzl transforms these everyday noises into unearthly soundscapes. There's a sense of a playful wonder, mixed with a darker, more displeased bitterness. Kitzl's performance will have you feeling like you're being serenaded by an intergalactic being on a cosmic adventure.
Ziibiwan at 8:00 p.m.
Operating somewhere between drone and trip-hop, Ziibiwan's unexpected weaving between amorphous and beat-driven music is the sonic equivalent of insatiable hunger. They're currently working on their first full-length LP for early 2020 release. Ziibiwan has also composed music for two short animations by Amanda Strong which premiered at TIFF. Ziibiwan is Anishinaabe from Wiikwemkoong, based in Tkaronto (Toronto).
WHOOP-Szo at 9:00 p.m.
WHOOP-Szo is a force of nature, sprung from a mixed-blooded experience of Canadian history with deep Anishinabek roots. Thunderous and ground-breaking, harmonious and generative—a WHOOP-Szo show envelops audiences in an emotional weather-storm that dances conscientiously between anger and discipline, frustration and hope. They tell us about colonial injustice loudly and punishingly, with haunting chord changes and monolithic distortion. They are passionate storytellers that knock loudly on the door, and reward you tenfold for inviting them in.
Badge Époque Ensemble at 10:00 p.m.
Maximilian 'Twig' Turnbull is back. Best known for his work in U.S. Girls, Darlene Shrug, and The Cosmic Range, this new project features a crew of Toronto heavyweights (many of whom make up the core of U.S. Girls live band). This avant rock ensemble, dials in the dripping funk nods, feeling somewhere between a film score anti-vamp, a soul jazz vacation mix and a focused prog fantasy. With flute, congas, bass, drums, guitar and clavinet, this exciting new project pulls together densely packed grooves and 70's psych influences into an unreal live performance.
ScreenTime
ScreenTime is family of video artists who create live visuals to enhance musical performances. Edie
is the leader who is 8-years-old and creates stop motion and digital animations. Her mother Jenn creates 3D animations, and her father Scott makes abstract 2D animations. Using multiple projectors, their work is edited live to suit the mood of the music being performed.
Kazoo! Fest installations and performers sponsored by: Sherwood
ENTZÜNDEN (RC Anthony)
ENTZÜNDEN is transformation through ignition.
The work visualizes our capacity to reflect and reinvent in an abstract visualization on themes of historical context, deconstruction, and regrowth. Augmenting reality using projected light and real-time computer graphics, the project transforms the 3000 sq/ft facade of the Uptown Parkade. With ENTZÜNDEN, the artist hopes to stimulate imagination, a desire for creative expression, and hope for a bright future within the viewer.
This installation is heavily influenced by designer and futurist Syd Mead, and animators O.Fischinger, and S.Pagano, Roy C Anthony's projection artworks are literal interpretations of themes and ideas manifested into composited abstractions of form, time, and dimension.
Installation sponsored by: Christie
Modelled after View-Master toys, this interactive installation harkens back to carnival attractions and vintage toys, this work engages audience participation with a hand-crank to advance a story told by the artist.
Installation sponsored by: GHD

Infinity Dodecahedron (Mike Robertson)
See images multiplied by the power of 12 with this dodecahedron infinity mirror.
Installation descriptions - Zone Four
Zone location: Button Factory Arts, Waterloo City Hall and Patent Social
Megaphonic (VERSA)

Megaphonic is an interactive audio/visual installation where participants visualize the power of their own voices. Megaphonic represents the power we can harness using our voices and is inspired by changing conventions around civic engagement, collective discourse, and the voice of the individual within a community.
Installation sponsored by: WeirFoulds LLP
Atmosphere Perception Simulator (Kara Van Muyen and Simon Henderson)
The Atmosphere Perception Simulator is an interactive projection installation that allows viewers to manipulate a digital space through a tablet. The user will be challenged by discovering how their choices change the digital space and what the viewers around them perceive.
Step into your brand new outdoor living room lined with minimal yet vibrant lights. We're not lighting up your Christmas tree though - we're lighting up your plants, your tables, your books, and even your couch. Why a living room? It's something plain and familiar, step into something fun and vibrant with a simple change in perspective. So come hang out in the LUMINOUS LIVING room (and don't worry about your shoes).
Installation sponsored by: GSP Group
Illuminating Utopia (Tyler Matheson)
Queer utopias exist as temporal moments of transformative worldmaking within the heteronormative present. Considering queer history in two parts, before AIDS, and after AIDS, Matheson reflects on the experiences of those who came before him, who for a brief moment experienced sexual freedom, not only to have it stripped away, but to fall victim to that freedom. For many, the dance floors of queer-friendly spaces are portals into what the world would be like if there was more acceptance. Using light, and the reflective properties of disco balls and shiny materials, Illuminating Utopia seeks to engage the viewer in an act of play, reflection, and reconciliation—ephemeral moments where no two reflections are ever the same.
Supported by: S.A.I.L. (Student Art Innovation Lab, University of Waterloo)
Everybody Will be Talking: A video performance from Wedding in Disneyland (Kayla Polan)
Everybody Will be Talking stems from Polan's ever expanding digital archive of tabloid magazine covers where images of celebrities are overlaid with headlines such as Harry & Meghan's HONEYMOON ALBUM! and Jen's Heart Break DUMPED. Through experimental performance, Polan considers the futility of performing one's identity for a prescribed plot that follows a pair of lovers played by two stars of the capitalist system. It underscores the humour of celebrity culture, revealing the disturbing fallouts that seep into the not-so-famous life of everyday—the cult of personality, mass obsession, public spectacle, a lack of privacy, and the ubiquitous presence of performing for the camera.
Supported by: S.A.I.L. (Student Art Innovation Lab, University of Waterloo)
Terra Road (Danny Ingrouville)
A wander into a man-made forest in which civilization parallels nature's design. An immersive sculptural installation.
Musical performance by Meghan Bunce at 7:00 p.m.
In celebration of Button Factory Arts 25th anniversary, Meghan Bunce covers hits from the year 1994!
Memory Lightbox Sculpture (Allie Brenner)
In reflection of Button Factory Arts 25 anniversary, this work presents the viewer with digitally collaged images from multiple time periods through the art centres history. It includes the collection of content from online archives, google street view, shared photographs, found images, and visualization of personal stories. The work crystallizes this content to incorporate multiple time periods and experiences of the art centre into a singular sculpture filled with light.
Explore the Button Factory Arts Alley where the creative Button Factory Arts Summer
Campers have used recycled materials to created an immersive light art experience using stained glass inspired art panels with button characters, nature art, colourful abstractions, and light up lanterns!
Spirograph: An Interactive Digital Art Piece (Canada Learning Code)
Spirograph: An Interactive Digital Art Piece is a generative interactive art installation bringing together the computational world of coding and the creative flow of human imagination. Festival goers will interact with tangible conductors to complete an electrical circuit that allows the installation to morph and generate new displays of art.
This spaceship bridge simulator brings people
together and is based on the values of inclusion, having fun, open to learning, sharing skills and
ideas. This installation focuses on the operations of the spaceship and Users will take on the role one of the six primary operation systems. As the chief operator/engineer of the spaceship, participants will ensure systems are turned on, sufficient amount of energy is allocated to main systems, and that the ship maintains tolerable heat levels.
Installation sponsored by: Patent Social
City of Waterloo
LED Lantern Making | Waterloo City Centre
Join the fun by making your very own LED paper lantern.
Sponsors
A thank you to all of our generous sponsors that make this event possible.